Welcome to CKI's Post Graduate Courses for Natural Healthcare Practitioners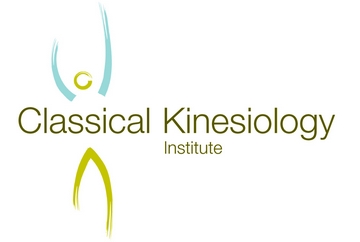 We specialise in short courses for continuing professional development (CPD) for qualified kinesiologists as well as quality training in basic muscle testing skills for practitioners / therapists trained in the healing healthcare professions.

We offer exciting attendance courses and also online training for those who prefer it. Our catalogue of kinesiology-based courses change, so please do bookmark us and visit us from time to time or join our mailing lists to keep up with occasional emails (about 4 times a year). To make sure you are receiving the course information suitable to you, please use the following links.
Join our mailing lists by clicking one of the links below -

The Classical Kinesiology Institute has been established since 1990 and was founded by director
Terry Larder.
Selected Items
Additional Techniques and Mentoring Day

Venue: Classical Kinesiology Institute LeicesterDate: Saturday 16th May 2020 Time: 10.30 until 4pm Counts as 5.5 K-based CPD hours Terry's Mentoring ......
£85.00
Bringing the Mouth Back to the Body

Course ID 103 Date: To be arranged Venue: Classical Kinesiology Institute, Leicester The mouth has its own microbiome that can, without doubt, signifi......

Applying physiology in your practice

Dates: TBA Location: Classical Kinesiology Institute, Leicester Tutor: Terry Larder Cost: £215 This course is suitable for any kinesiologist.......

CPD for All - Learn Some New Techniques

With Terry Larder Date Monday 28th November 2022 Time: 10.00am - 5pm Venue: CKI Price: £125 including lunch (if you like vegetarian Indian food......
£125.00
Stuck on Structure?

With Terry Larder Date: TBA Venue:Classical Kinesiology Institute Times: 10am - 5.30pm Cost: £115 Prerequisites: Kinesiology to an advanced l......

PRANA Review Day

Venue: Classical Kinesiology Institute, LeicesterDate: Saturday 28th October 2023 10am until 5pm PREREQUISITE - Completion of PRANA Online Course or f......
£125.00
Heart as a Second Brain

This short online course teaches you a technique that has been around since the early 80's. It's useful in the following situations:Improving flexibil......
£19.50
Refine Your Muscle Testing Skills

Enrol on this free online course to sharpen your muscle testing skills. Here you'll see a demonstration showing how to ensure that your results are co......