HOME >> Courses run by the Institute of Phytobiophysics
Institute of Phytobiophysics: Introductory Course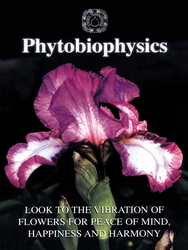 enlarge image
Do you ever feel stuck and puzzled with the problems of a client? This seminar will provide invaluable additional skills and improve your results with all of your clients.
Phytobiophysics uses the vibrational energy of plants to release energy blocks and create balance on all levels of consciousness, spiritual, mental, emotional and physical.
Developed and researched over more than 30 years, this fascinating philosophy has led to the creation of 20 Flower Formulas which are able to rapidly regulate the body's energy, thus enabling it to function harmoniously. They are first assimilated into the circulatory system and connect with the nervous system via the meridians, helping to regulate function, eliminate toxins, correct structure and stabilise emotions.
In this 2-day workshop, you will learn:
the philosophy of Phytobiophysics - a new way of looking at health problems;

how the Flower Formulas resonate to the colour spectrum and the healthy body;

how to apply the Heart Lock Theory to support and guide the path to wellness;

how to use the Flower Formulas for acute and chronic conditions;

how to pinpoint the emotional factors involved in current health problems (and when they occurred).
Tutor: Pauline Noakes, BA(Hons), ND, Dip ASK, Dip API, Dip PHY
Date: 20th - 21st April 2024

Venue:: Brent Knoll, Somerset
Fee: £350 (a deposit of £100 reserves a place).
Contact: inh21214@btinternet.com to book and pay. Quote code CK10 for a 10% discount.
Accredited for 14 CPD hours by the Naturopathic Nutrition Association