HOME >> Courses for Kinesiologists and Muscle Response Testers >> Online Courses
Techniques to Help with Digestive Issues - Online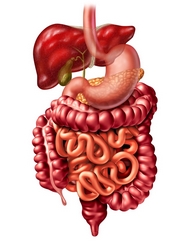 enlarge image
This short online course will add stand-alone techniques to your kinesiology 'tool box" or act as a good refresher if you feel a bit 'rusty'. The course has a certificate of completion and is worth 3 CPD hours training and is available for 6 months after enrolment.

It covers:
Synchronising the valves of the digestive system (a simpler and more comprehensive technique to cover ICV dysfunction).
Sub-clinical hiatal hernia correction
Digestive insufficiency and how to address this using kinesiology.
To view the lessons on the learning platform (or to pay in dollars) click
here
N.B. Courses purchased from this website are dealt with by us manually. After purchase, you will receive an email giving you a link to the course platform, usually within 24 hours.