HOME >> Courses for Kinesiologists and Muscle Response Testers >> Courses Delivered in Person
Pathophysiology - Clinical Medicine - Understanding Disease from the Medical Aspect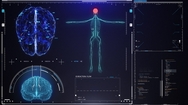 enlarge image

Tutor: Terry Larder

9 credits at level 4 (1 credit is equal to 10 notional hours for work).

Course: This course is usually delivered in person, however it is soon to be delivered as an online course with an assignment and a multiple choice test.

This course, suitable for CPD, is not to be missed. Terry brings to this course lots of tips as well as important information you need to know to be a good healthcare practitioner. Read more....

Course Aims

You will be able to:

Understand the client's illness in the way that their doctor sees them including treatment and outcomes

Discuss with clients their medical diagnosis with knowledge, thus inspiring their confidence in the practitioner

Understand some of the test performed and what their results mean

Recognize `red flags` indicating serious illnesses that need to be referred to a medical doctor

Content



This course was originally designed and delivered by the late Dr. Rodney Adeniyi-Jones especially for the Classical Kinesiology Institute. It covers concepts and attitudes of the medical profession, tests and investigations, technical terms, diseases and their treatment, observation in medicine, lab test, scans and x-rays, investigations, danger signs.





We are assessing how much interest there is in this course before delivering it, so please do send us an 'enquiry" if you are attracted to it.