Why Should I Familiarise Myself with the Orthodox Medical Approach?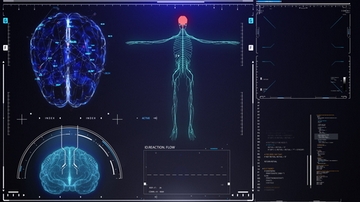 By Terry Larder
When my Mother became very ill many years before I became a natural healthcare practioner, I took her to a herbalist/osteopath who lived a 2 hour drive away. He came highly recommended by several people. However, unfortunately our visit was a complete disaster. Not only did my mother, despite being very poorly, have to sit and wait for her turn (he didn't do proper appointments at the time) but when she finally got to see him, it was clear he had never heard of her health problem but was not honest enough to say. Now we know that as natural healthcare practitioners that we do not treat disease, but the person and address their whole body system. However, the fact that he didn't know anything about her illness made me totally lose faith in him. I learned a valuable lesson from this in my own practise because of my past experiences.

I have always made a point of keeping up to date (within reason!) with medical advances and current treatments. I've found that it has stood me in good stead over the years because it helps my clients make good healthcare choices. It educates them a little about the condition that they have and it's really interesting to watch faces light up when I am able to show them that I understand the symptoms they may have and treatment they are going through. It increases their confidence that their practitioner in that they are doing their best to understand their circumstances.
There are of course conditions that a few clients come with that leave me stumped. However when I tell them that I have not heard of their condition, they tell me that they are not surprised as it's very rare, so there is no shame in being honest! However with a few good books and the internet, we can learn more. I have been known on many occasions to start leafing through medical dictionaries or clinical manuals that live in my clinic.
Red Flags

Although most people come to see us as a last resort and have already gone the medical route, we need to be aware of red flags - that is signs and symptoms that need urgent medical attention. I have had the odd incidence when it has been necessary to write to my client's doctor. Letters need to be crafted in a 'language" that is acceptable to them in order for them to respect the content.
Clients" Medication
When your client is already on medication, it is good to be able to distinguish between your client's symptoms and the potential side-effects of the drug they are taking. So knowing about some of the main groups of drugs and their side effects (or knowing where to obtain that information from) can make a real difference to how you address your client's health.

Having a background knowledge is also useful in being able to read test results as this can often help us in our pursuits to know what we might test for. If you are interested in Functional Medicine where there is a lot more emphasis on test results, there is a lot of information that can be gathered about a person's health issues even when the results might show as being within 'normal" range.
I admit I find the whole clinical medicine subject fascinating and not everyone does! I feel that it has helped me to become a better practitioner because of the extra knowledge gained in this study.
CKI used to run a Clinical Medicine module as part of the Diploma course. Many branches of natural medicine make it a requirement these days. Now, we are in the process of offering a course online that was devised by the late Rodney Adeniyi-Jones. If you are interested in this course, please let us know so that we can assess interest.
Find out more here
.