HOME >> Courses for Kinesiologists and Muscle Response Testers >> Online Courses
'After Touch for Health' - A Next Progression After Foundation Kinesiology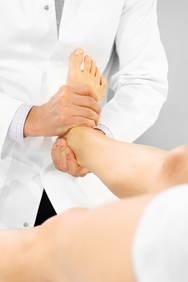 enlarge image
To view the course lessons or ro enroll and pay for the course in US Dollars, click here.
Prerequisite: Muscle Response Testing or kinesiology at Foundation Level

(You can purchase the online only section of this course. The cost for this is £195 although we do suggest that if you live in the UK, seriously consider the attendance days as they will really consolidate your learning. You can also just attend the in-person days providing you have spent a little time reviewing techniques - fee for 2 days is £240)
The main part of the course is online, followed by two attendance days where the material is consolidated and practised. You will learn lots of tips and ways of integrating what you have learned.

Next attendance days: TBA

Venue: The Classical Kinesiology Institute, Leicester.
CPD : Whole Course - 42hrs, Online section only - 28hrs (14 points CPD for the Kinesiology Federation)

This course is ideal if -
you are a trained kinesiologist who would like to 'refresh'or learn some different techniques.
you like to learn online in the comfort of your home as well as attending a course in person
you have a certificate in Touch for Health, Foundation Kinesiology, or Muscle Response Testing for Healthcare Professionals and would love to expand your knowledge
you would like to learn more techniques to add to your existing skills, but don't want, or need, to go through all the training to become a kinesiology practitioner.
This mixed study course* is designed as a CPD path for those who wish to add to their "tool box'. The course will include techniques that have their roots in applied kinesiology and other well-established systems, proven to be successful with clients for decades. Time will be spent in discussing how to add these procedures to your existing skills.

You will receive access to 21 videos and downloadable online course manuals of almost 100 pages. The online course offers the opportunity for discussion and questions throughout the course.

This online course with 2 attendance days is equivalent to 5 - 6 days in person. Therefore please allow plenty of time to go through the online course and practice before attending the 2 days.

This is the first course in a series and will cover a selection of structural, biochemical, electromagnetic and emotional techniques so that you can use a truly naturopathic approach with your clients:
Analogue muscle testing and easy ways to stack imbalances


Centring

The significance of the hyoid

Addressing endocrine imbalances


Moving bones gently

The cloacal reflex

The ileocaecal valve correction

Balancing blood chemistry

Identifying the right flower essence and integrating them into your client session


Putting it all together - how to use with your clients

And more.....

Online course access for 18 months

Book now to give time to go through the extensive videos and practice the techniques at home before coming on the next Attendance days.

N.B. Courses purchased from this website are dealt with by us manually. After purchase, you will receive an email giving you a link to the course platform, usually within 24 hours.

If you are not sure if this course is right for you, please contact us for advice.